I've been suffering from stuttering graphics when playing online in UT ever since I upgraded my PC and can't find a solution.
It looks and feels a lot like what happens if you play with an uncapped high frame rate (like 300FPS+) but this issue is happening even though I'm using a frame rate limit and/or VSync.
It's almost certainly related to netspeed or UT's netcode because it's fine on some servers (like UK Insta which I think is a Windows server) but not on others (like my own BunnyTrack.net which is Linux).
It's also 100% not a problem if I play offline.
My normal setup:
• Windows 7 64-bit
• GTX 1080
• 165Hz monitor
• VSync disabled and GSync enabled
• Running D3D10 renderer with a 180 FPS cap
If I uncap the FPS I reach 800+ FPS and the game goes insane.
I have tried:
• Different renderers: D3D10, D3D9, D3D, OpenGL
• Different frame rate caps (100, 150, 180, 200 etc.)
• Different netspeeds (lower netspeeds like 5000 do reduce the stuttering but make me unable to connect to Nexgen/ACE/etc.)
• Disabling/Enabling VSync/GSync/ULMB etc.
I've even tried changing
my Linux server settings
but this didn't help, and other people don't seem to experience the problem.
Video: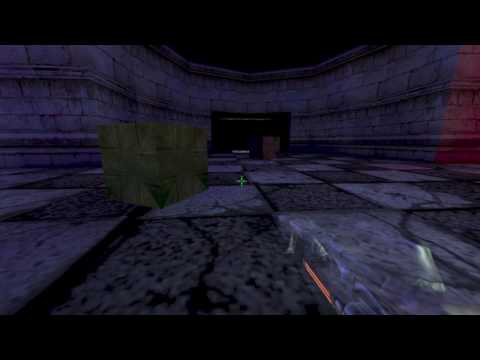 Any ideas?