Red_Fist wrote:Was waiting to hear what you say about that dualdrive map.
Aha, sry, forgot.
Well, it's pretty good. Might be an old map but the design is relatively simple and faintly reminds me of DOM-Condemned. Tight DM map for intense action. Would recommend. 8/10 due to decent yet simple design and blitz-ish deathmatching with 11 bots.
Also, I have a new map to rec: Epic Town v2 (DM-XC-EpicTown-2A).
A large map by the renowned Fragnbrag, it fuses several maps from the original set: DOM-Condemned, DM-Stalwart(s), CTF-High, that sewer level for DM... you name it. Heck, the thing even has Bleszinski Boulevard! Not that awesome but it's a nice nod to ONS-Urban from 2k4 (that's the only place I know where there's a Bleszinski Blvd).
However, I would not recommend NW3 here. FPS is already kind of a struggle when it comes to EXU2:BS weaponry. Go ahead and try it, if you want to, enjoy FPS hell
Pros:
-Nice fusing of classic maps
-Good GFX
-Excellent for a large DM setup - 24 players minimal if you want havoc.
Cons:
-Very large map, which means even if you have 16 bots with you you'll still have issues with tracking them down
-Major lag with NW3, maybe even other mods which are high-up in the memory store.
-Layout may turn out to be just a bit confusing.
General rating: 7,5/10. Gameplay is a bit sparse when you TDM, but if you go LMS or DM it shouldn't be prob. Would recommend.
Scr: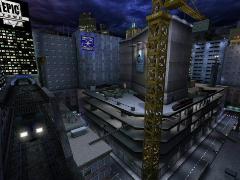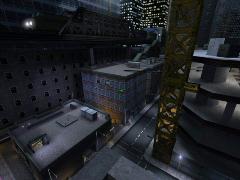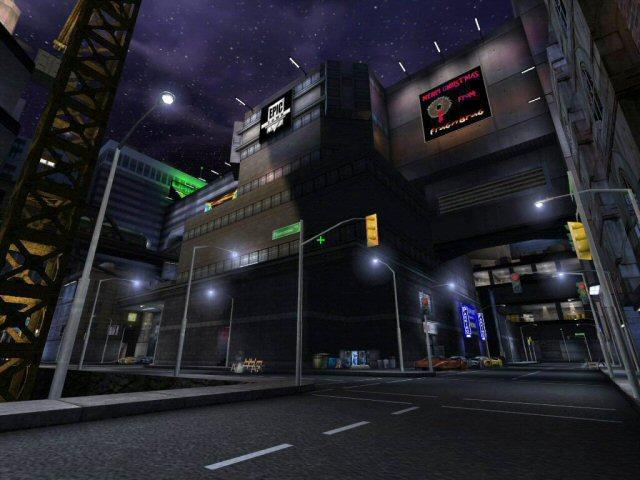 These give you a relative view of what the place looks like. It's WAY larger in-game.
DL:
http://www.gamefront.com/files/files/23 ... ownV2A.zip
NOTE: funny, the first two pics are smaller than they are supposed to be..?