this is Goro (from mortal kombat) Klassic player model for UT99
extracted and converted from one of the MK games. Its alpha state presently- could use some help to improve it. I quick threw together team colors as well. skins are 1024x1024 each from BMP to retain 16m color.
I have included the game files and a few files for milkshape if anyone can help vertex bone this better. Everytime I bone the hands and fingers it whacks out in game so the hands are presently boned to the forearm bone. and having 4 arms doesnt help either. would be cool if someone could somehow replicate the nali 4 armed dudes animations to it. but as it is im relying on the 436 skeletal system.  If we can make him bone better I plan to make a soundfx pack for it too.  
More notes: I had to manually remove all the body part separate material pointers and make one single new one inside milkshape to make the model work in UT99. I was surprised UT99 had no issues with this 5k poly model. Ran a match against 8 of them in my 'mk-deadpools' map fine. lots of polies going on with all the 3d chains in that map too.
Download Link:(never packaged a UT99 model before so let me know if I missed anything)
screenshot: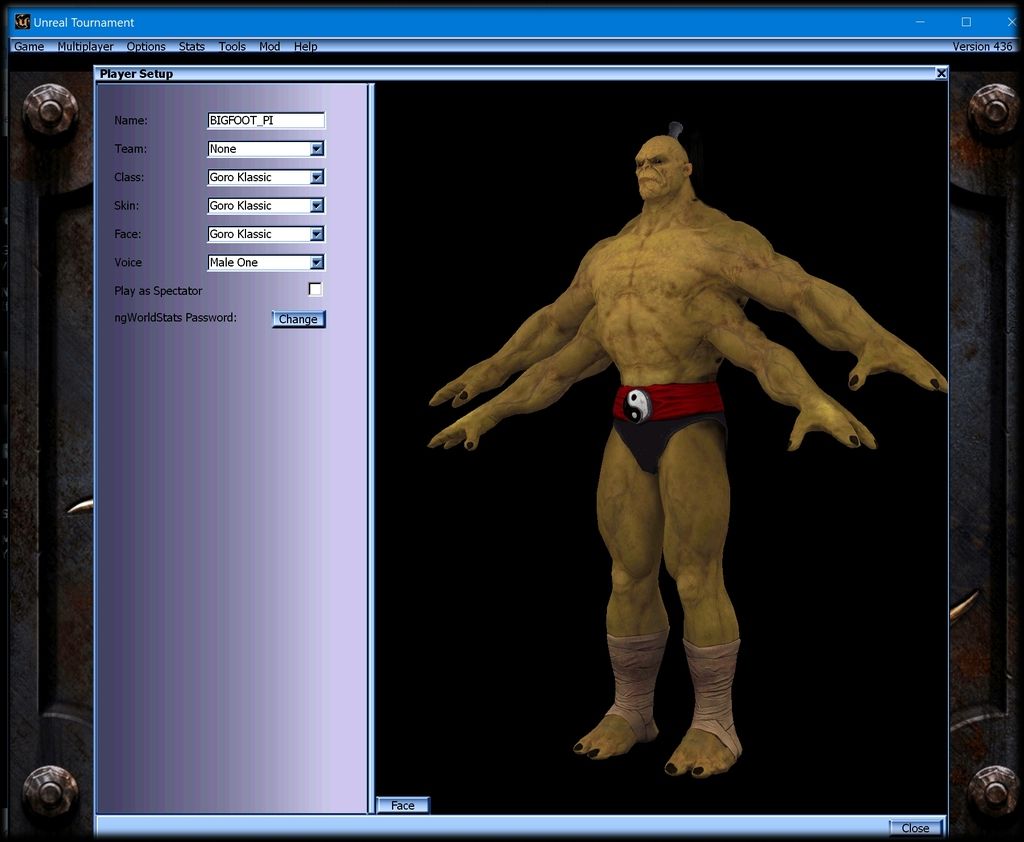 preview video:
(Goro, 3d model and texture is credit and property of netherealm studios.)