bombenpaule

Experienced
Posts: 94
Joined: Thu Apr 17, 2008 11:46 am
Personal rank: UT fanatic
Location: Bavaria, Germany
Sorry, but the voting-system is no longer available!!!!
How can I vote my favorite community????
connect community IRC-Channel here:
http://www.tribute2ut.de.vu
Sorry 4 my bad english! I´m a german UT99 fanatic!
....--Never eat the yellow snow!--....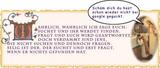 Shade

Site Admin
Posts: 1447
Joined: Sun Jan 27, 2008 12:03 pm
Personal rank: Founder of UT99.org
Location: Germany
Do you mean the vote button on the homepage?
Yes...sometimes its down, but it came back every time.
But whatever... im going to update the whole site, and then i will tidy up the homepage, the inactive vote buttons, an so on...