so... I am having a problem , basically If I setup and run a server (running Nexgen MH 112) from the same Client PC as I am a Player then I get this error every time I switch maps..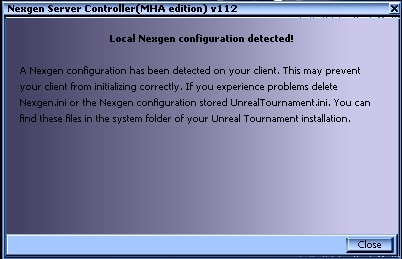 anyone have a solution for this please.
much appreciated.
yes I have tried reseting my local nexgen info.
I don't get kicked or anything is just annoying!