During the creation of my map Forest of Silence, i saw some potencial to be one of does MH Defend Base kinda map, so i gonna share the map base here to anyone that want to use it or try/test monsters(it's only the red base without monsters), i removed the flag and music(pick whatever you want) and add bot support/pathing.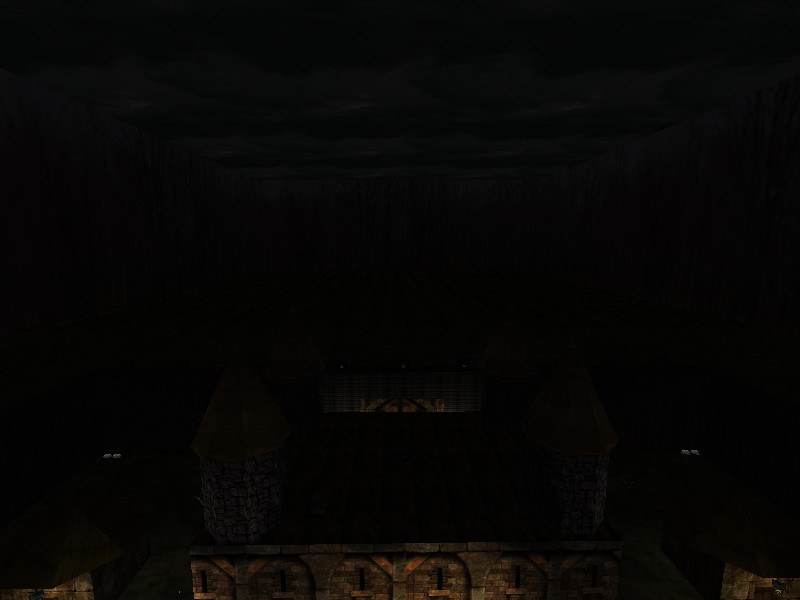 sektor2111 wrote:First point:
It needs happily to be removed DefencePoint Actors from nearby nodes and Inventories and AlternatePath has no purpose in MH.
The second point:
I'll bet on 10$ that All Player will defend Base camping only near redeemers spots. If All Player is supposed to have redeemer what kind of monster can be used for a minimal challenge ?
The third Point: WHAT does this means ?
Map has a single zone and adding 4 ZoneInfo actors really makes no sense.
Next Point: Map needs paths in all Base including behind Base, else a monster boosted or Bot boosted there will have nothing to do.
EDIT:Reason: LOL
I'm not a fan of mixing solid brushes in the same spot and miss-aligned. It do needs some work because even on an 1 UU grid some brushes are not aligned either. I have merged polygons for those stairs because I don't see a reason for such a load. Gonna experiment some semi-solid types as well. Definitely render performance can be improved.
Ok, i removed the zoneinfos and changed them to ambientsounds, add pathnodes behind the base and the sizes and finally removed all alternate paths, redeemers and defense points