Hello all
In the coming weeks, BunnyTrack.net will be launching our first BT mapping contest.
It's open to absolutely everybody of any skill level who would like to submit a BT map.
The details have still to be decided, but we know there will be at least 200 Euros worth of cash prizes to be won (funded by ourselves, not via donations). The deadline will be realistic so mappers will have plenty of time to work on their maps.
Preliminary details can be found at the following page:
http://bunnytrack.net/contest
I'll post updates or answer questions here and will announce when the contest officially "starts".
Poster: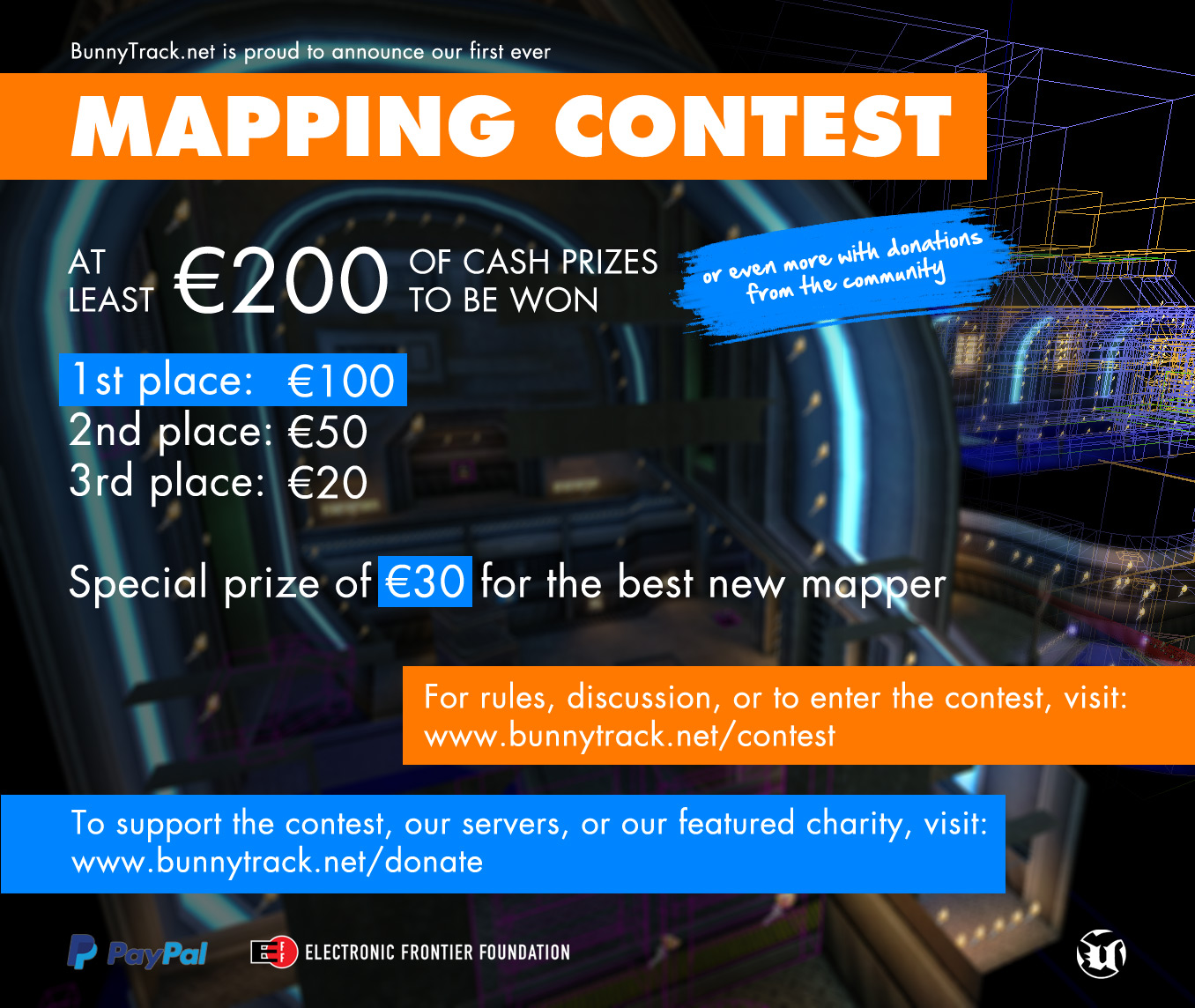 Dizzy