Pikko

Experienced
Posts: 146
Joined: Wed Aug 05, 2020 11:59 am
Personal rank: Old ClanMan
Location: Norway/Europe
Here is my latest-->
Final Version..--
DM-Sector[X]
MAP:
No.3 in the [X] Series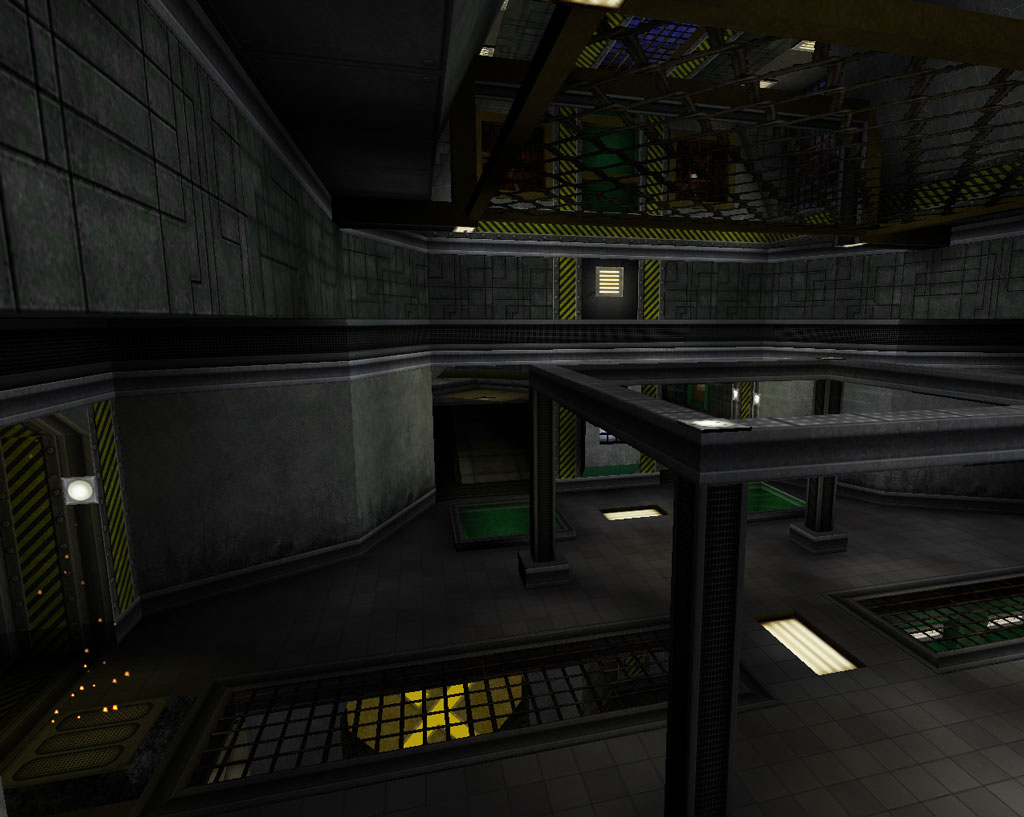 You do not have the required permissions to view the files attached to this post.
Last edited by
Pikko
on Tue Sep 21, 2021 9:53 pm, edited 1 time in total.
---
Barbie

Godlike
Posts: 2391
Joined: Fri Sep 25, 2015 9:01 pm
Location: moved without proper hashing
Is x=2111?
"Multiple exclamation marks," he went on, shaking his head, "are a sure sign of a diseased mind." --Terry Pratchett
---
TankBeef

Adept
Posts: 476
Joined: Tue Apr 13, 2021 12:56 am
Yes, can't wait to play it, well...I'm going to have my dinner first, and then...Pikko's latest!!!
---
Aspide

Experienced
Posts: 109
Joined: Wed Jun 09, 2021 12:13 am
Great map, nice textures, good layout and good choice of music. My only complain is that the jump pads fail if you approach them from the wrong direction.
Great job Pikko
Somewhere in Nevada...
---
sektor2111

Godlike
Posts: 5871
Joined: Sun May 09, 2010 6:15 pm
Location: On the roof.
Jumping there it's not a problem at all for me. I'm used to reduce speed and jumping on swJumpad and NOT accelerating in any direction - like Bot does, just let yourself thrown and don't mess with controls.

Here probably some tinkering at textures alignment and those brushes with multiple polys on a surface can be reduced, using SpecialLit for aiming a normal lamp flicker effect, maybe deviating a jumpy route to another PathNode if it causes issues in high levels of difficulty - small things, nothing critical.
---
EvilGrins

Godlike
Posts: 8815
Joined: Thu Jun 30, 2011 8:12 pm
Personal rank: God of Fudge
Location: Palo Alto, CA
Let the bots have a go of it, looks decent overall. Didn't see anything wrong anywhere, though at points it seemed the jump pads were bouncing more towards the side walls than to any platform to land on.
Map has a lot of open space but some of the action takes place under ramps and between structures so at points action is compressed with limited room to move.
There was this one thing, though...
...off texture effect up top. Only noticed as I was in spectator mode, but at certain angles it causes that lined-ripple effect.
Probably doesn't matter. Most players can't get up that high to see it.
http://unreal-games.livejournal.com/
medor wrote:Replace Skaarj with EvilGrins
Smilies ·
viewtopic.php?f=8&t=13758
---
sektor2111

Godlike
Posts: 5871
Joined: Sun May 09, 2010 6:15 pm
Location: On the roof.
War-zone depends on what Bots are there and if a human player is PLAYING not only spectating.

Those surfaces once again are generated by extra-vertices. I replaced them with simple cubes and they went normal.
---