Ubir4

Experienced
Posts: 97
Joined: Fri May 10, 2019 6:15 am
Personal rank: C12H16N2
Location: Brazil
---
Pikko

Average
Posts: 40
Joined: Wed Aug 05, 2020 11:59 am
Personal rank: Old ClanMan
Location: Norway/Europe
Anyone playing TLMS. We used to play it alot, back in the days.
---
OjitroC

Godlike
Posts: 2334
Joined: Sat Sep 12, 2015 8:46 pm
Team LMS is here
LMS
- no idea if it is the version being talked about in this thread, but you can give it a try.
---
Pikko

Average
Posts: 40
Joined: Wed Aug 05, 2020 11:59 am
Personal rank: Old ClanMan
Location: Norway/Europe
Old Clan TLMS pic from back in the days..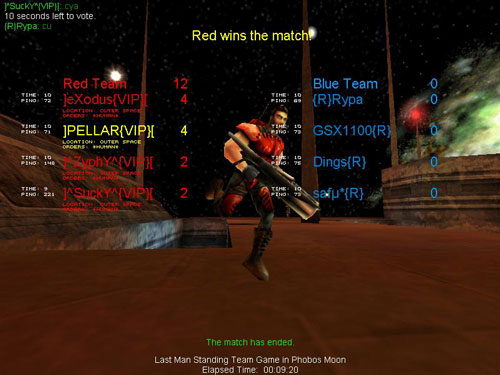 ---