Well it seems to me I needed to gather more support for my questions and catches concerning ACE anti-cheat and this site seems to be the most active for UT99. Before you say check unrealadmin I have already posted there today but frankly I don't see getting an answer any time soon. Apparently AnthraX is really busy and doesn't have the time or maybe I didn't provide enough info and if that is the case I'm gonna put all info I have here in this thread. Anyways I just wanted to share some of my finding and maybe this will help others that host and play on ACE servers. So lets talk about ACE shall we.
I'm not gonna write a huge boring paragraph. Just need to get down to brass tacks.
I installed recently ACEv10e on hof sniper server and here are some interesting finding. Hope someone can chime in with some real answers.
I've been getting alot of logs from multiple clients lately getting kick for unknown file texture sizes.
You can find my post at unrealadmin site here ---->
http://www.unrealadmin.org/forums/showp ... tcount=285
and so I had this nice convo with Catherine on the server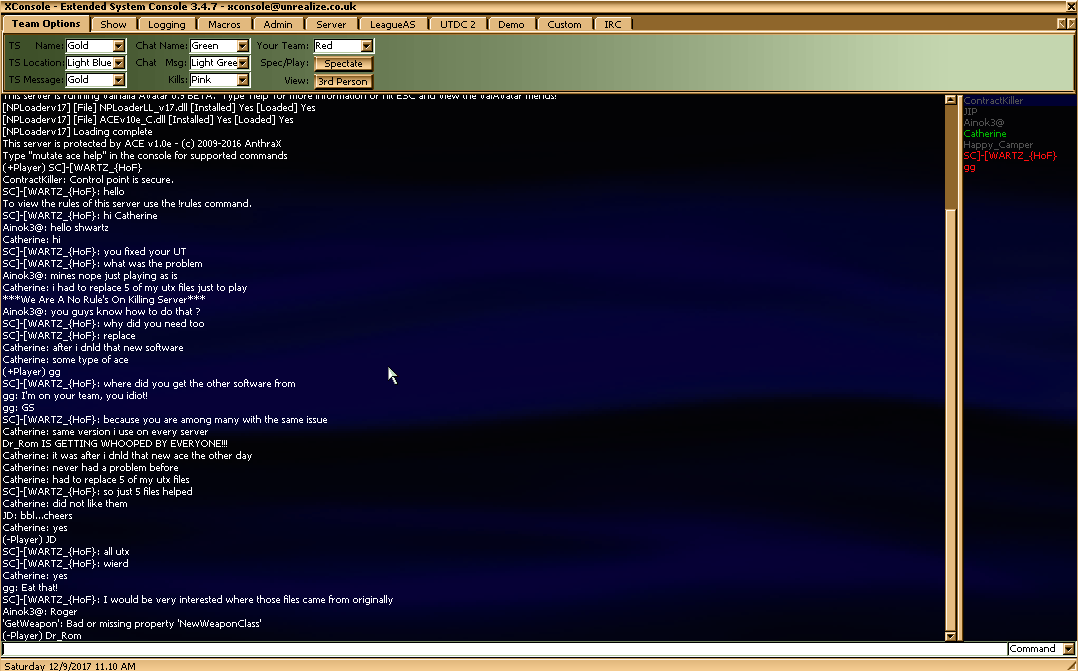 After that map she left the game but clearly didn't give me much to go on but here was those file kicks.
I sent this map CampOrRun to Nelsona to examine in the gpf image below.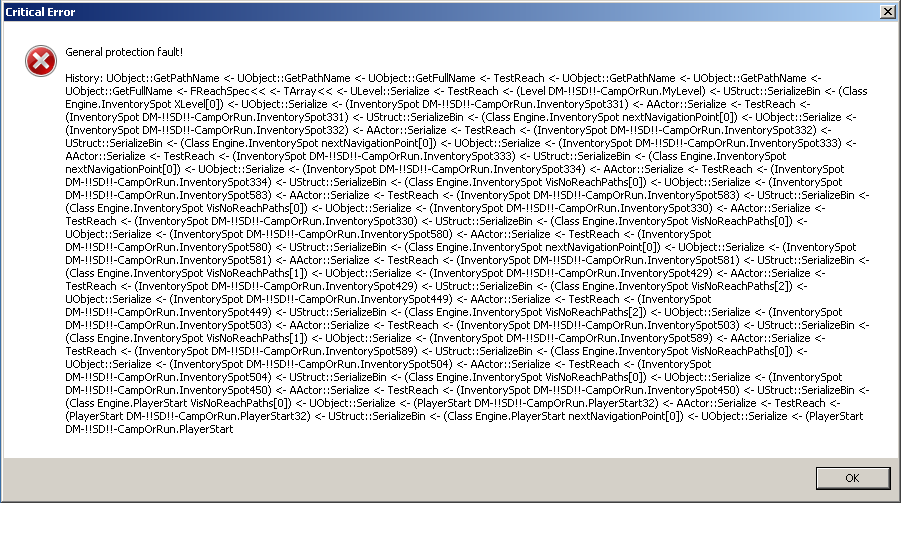 Anyways I will post more info as it comes to light and I will post a link at unrealadmin to this thread. Ty for your attention.
EDIT: Almost forgot..... We did catch our first cheater since ACEv10e install. You can view it here ----->
https://hofgamingclan.com/forums/viewto ... f=18&t=139