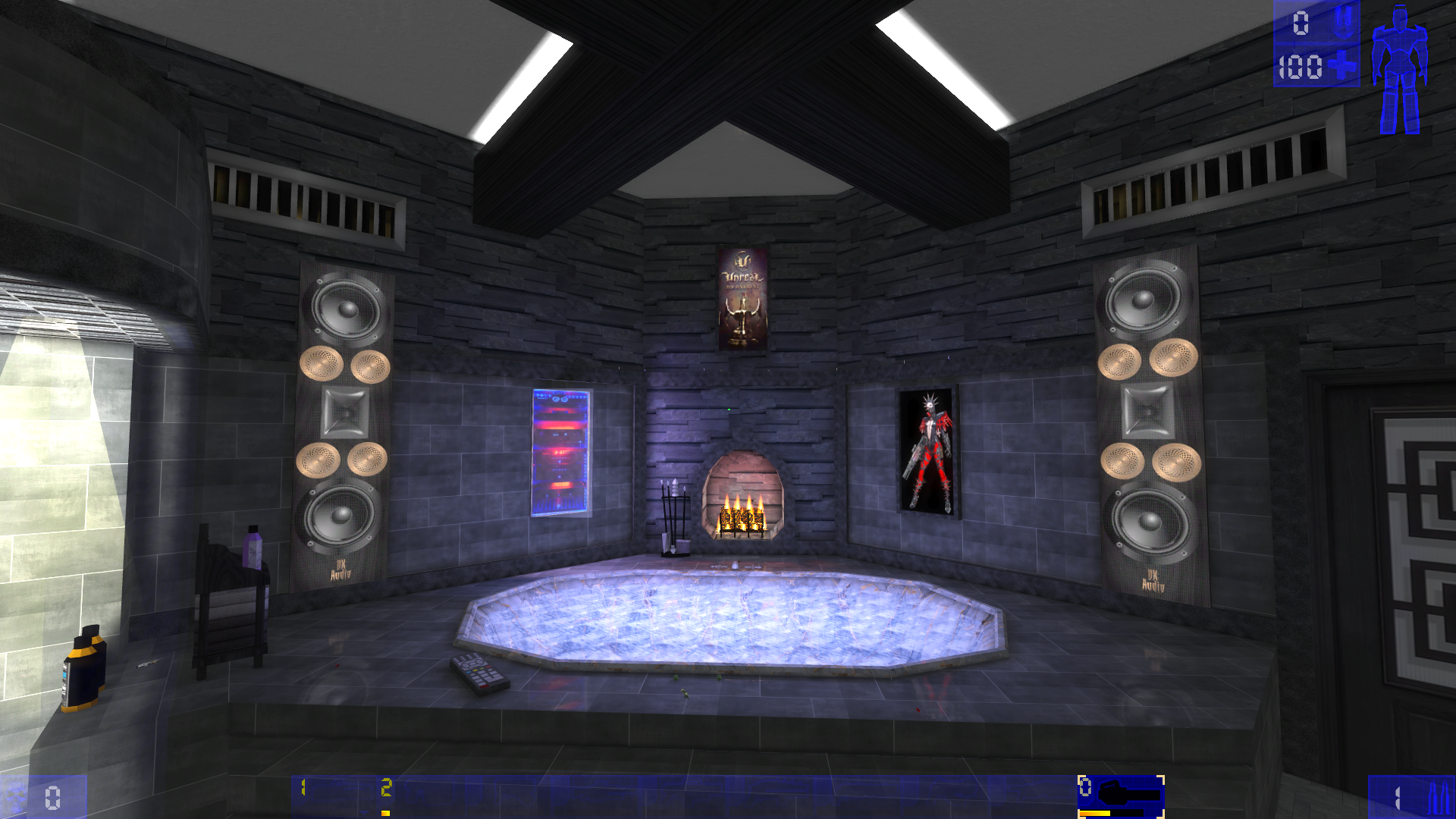 Hello All,
Don't kick my ass too bad. My texture file for this map is ridiculously huge at 59,071 KB and the Map is 14,579 KB. Sorry. I have added 2 vehicles and UTJumpads from XVehiclesV55.zip so Not sure which files I need to send with my map. So I included the whole zip file within my map zip file. I want to make sure I thank a buggy for all of his help and the rest of the members of UT99.org that have given me help or advice since 2012. I have tested with both D3D11drv and OpenGL drivers. I prefer the DX11 driver because I like bright and shiny stuff. I'm sure this map is laggy as fuck for some people. But it looks the way I want it. If I could find a good tutorial for Blender that shows me how to texture and export to UT I could probably make some of my brushes way less complex and easier on the UT engine, but no such luck for me. I hate to ask people for help and find it hard to accomplish things I would like to do to make my maps better. So if you like, download and test the map and provide feedback. I have watched several matches with just the bots and they travel everywhere on the map. So some of the bots depending on location will march in place until they figure out what to do or get killed. We never used to worry about both pathing when we started to create Giant maps. Good luck I hope somebody enjoys it. Not really sure if I like the lighting yet and some of the texture placement is out of alignment, until I can find a texture tool that will align by planer like in UT5 I'm sick of trying to align textures. The download will be slow I think GoDaddy is throttling my hosting.
http://dxfxhouse.com/maps/DM-NBK-Master ... -Beta1.zip
Quick Note: 3 of the top vanity light bulbs are out of place. One of the towel texture "D" is backward at the Bidet. Several brick textures are out of place. Bath Tub is missing the faucet and handles.