I'm still working on my first attempt of an UT map =D
The map has lava all over the map, there are some big pools where you can fall and die, and some little tunnels where you see the lava flowing but can't touch it.
As said by someone in the Screenshots thread, my lava could use something to make it look more hot.
The point of this thread is so you can give me advice in different ways to make it look that way, I'll provide some screens so you see what I mean. Keep in mind that everything you see is still in primitive shape or WIP.
Screenshot #1:
Here you can see the picture I posted in the Screenshots thread. This particular scene is practically finished, but the effect on the lava is needed badly.
Screenshot #2:
Another place in the map, brushwork is poor, but here I tried to make the heat effect, using five coronas placed just above the lava and playing around with the DrawScale function.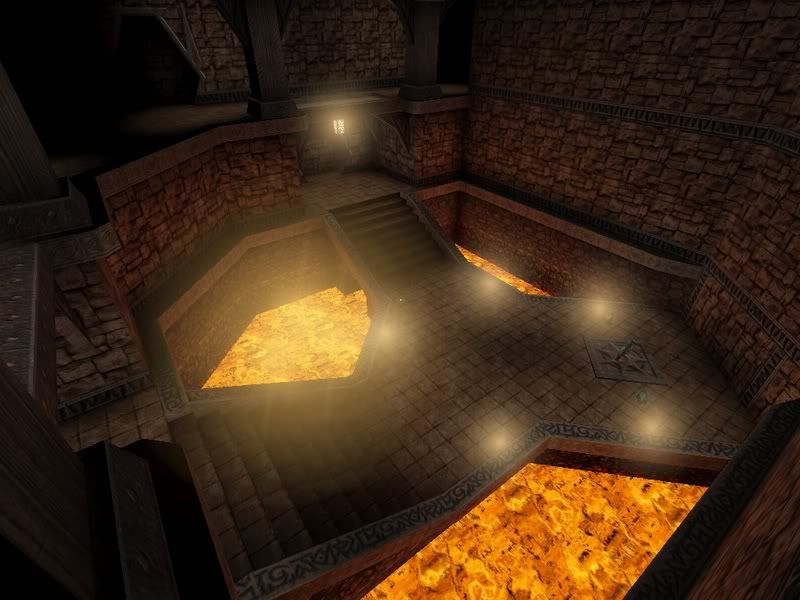 (The coronas on the walkway were from some lamps that I erased since they were causing some HOM errors -_-)
The effect looks nice, but I don't know if this is the best way to do it, I heard it could be improved with a fogzone or something. So here I ask you all to give me tips on how to make that effect and pros and cons of each way. Thanks in advance! ^_^